What is this:
Four Sigmatic Mushroom Hot Cacao Mix - Revive: recharge in the morning or afternoon with our special cacao blend with energizing cordyceps mushrooms to support stamina and endurance.
An upgrade on guilt-free hot chocolate.
Organic
Vegan
Paleo
Decaf
What is so special about it?
Increased energy levels go hand in hand with increased physical performance as cordyceps are known for keeping lethargy at bay.
Cordyceps can help us perform better athletically. When paired with dreamy cacao, this elixir has even more antioxidant properties to pick you up in the sweetest way anytime of the day.
Tell me more about cordyceps
Cordyceps elixir is made by extracting the fruiting bodies of the Cordyceps militaris mushroom. Organic, non-GMO, and free from fillers and carriers.
This does NOT use the infamous cordyceps derived from caterpillars in our production methods, and our product is suitable for vegans.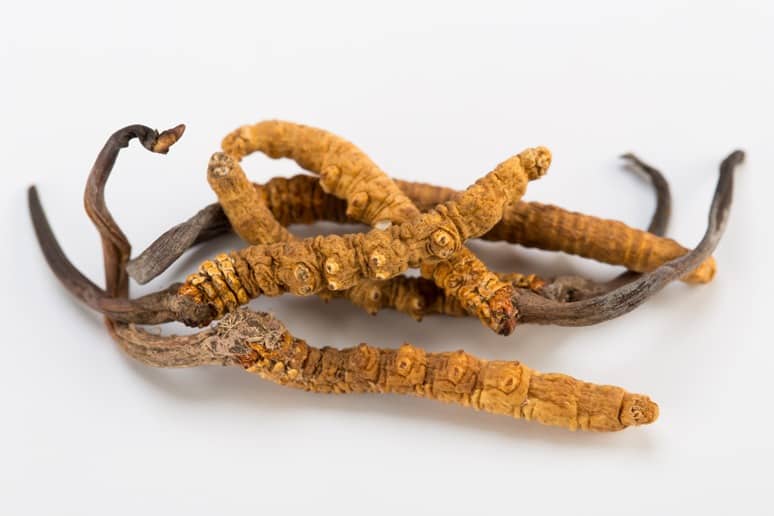 How do I use it?
Drink espresso-style by adding one packet to 100ml of hot water.
Drink it in the morning to kickstart your day.
Enjoy it in the afternoon for a balanced pick-me-up
Enhance with your choice of nut milk or natural sweetener
Blend in coconut oil or ghee for a creamier texture
Perfect for sipping on the slopes
Use in baking and sprinkle on top of your smoothie or cereal bowls
Made with pure Peruvian cacao
Just 25 calories per serving
Max: 2 packets a day.
Average Quantity Per Serving 
Serving Size: 1 packet 6g
Servings Per Container: 10
Calories 25
Total Fat 1g
Sodium 25mg
Total Carbohydrate 4g (Sugars 2g)
Protein 0g
Delivery Times:
Orders are typically processed within 24 hours on any working day. You will first receive a receipt for your order then a shipping notice with a courier tracking number.
North Island delivery is typically 1 working day, South Island up to 2 working days.
Costs - New Zealand:
Courier costs are subject to variations.
Costs - Rest of the World:
Shipping rates are available at checkout for most other international destinations. Shipping is typically with NZ Post International Air (Tracked).
International Shipping is per weight. Hence you can get a reasonable shipping quote for all powdery products (especially the broths and lattes), but shipping can get more expensive for heavy items. Please try removing the more heavy items if you want to bring the international shipping cost down.
If your country is not included in the checkout shipping destination list, please send us an e-mail (sales@paleochoice.co.nz) and we will send you a shipping quote.